Channel Manager 2-Way XML KE-BOOKING®
Distribute your hotel in a global market and give maximum exposure to your business thanks to our Channel Manager.
System operation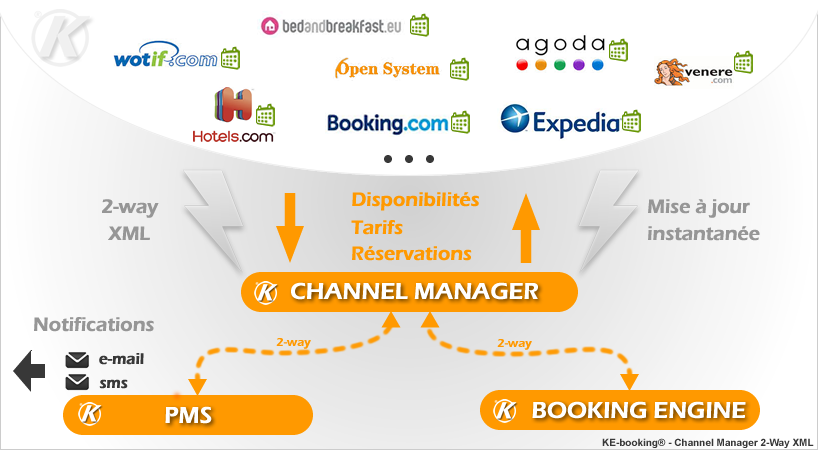 Simple and ergonomic, our Channel Manager will save you valuable time updating your different plannings.
A planning centralizes your stocks, availabilities and rates, and share them with the PMS, the booking engine (booking engine) and all the distribution sites on which you expose your establishment.
When a reservation is registered / canceled on one of your distribution sites (channel), or on your booking engine, where manually entered manually in the PMS, the stocks of all other channels are updated instantly.
Features
Stocks and availabilities
Bookings delivery
Rates management per length of stay
Rates managemenet per persons
Rates update in real time
Overbooking risk minimized
Distributors follow-up
With or without rates parity (up to you)
Opening / closing schedule
...
The of KE-BOOKING®
Our 2-Way XML Channel Manager implements the latest XML interfaces from distribution sites. Everything is accessible to you.